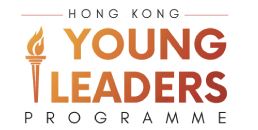 Reimagining Hong Kong.
Inspiring Young Leaders.
PROGRAMME SCHEDULE
Module One | 6 – 11 June 2022*
Module Two| 19 – 24 June 2022*
PARTICIPANT PROFILE
HK Cohort
Average age: 28-35 years old
Average 5-10 years working experience
Common titles: Managers, Senior Managers, VPs, Head of Departments
Reimagining

Hong Kong. Inspiring Young Leaders.

The Hong Kong Young Leaders Programme draws on GIFT's best-in-class experiential learning methodology refined over 70 programmes in Hong Kong and across Asia. It offers young professionals from the public, private and civil sector a ground-breaking platform to engage in cross-sectoral collaboration and to cultivate the mindset shifts and behaviours for leadership in the 21st century.

Dynamic classroom learning followed by a rigorous real-world project in Hong Kong allow participants to hone their personal effectiveness and problem-solving skills. It also cultivates fresh thinking and helps build resilience to face today's complex challenges.
The Northern Metropolis: A Vision for a Liveable and Resilient City
In the 2021 Policy Address, the HKSAR Government announced the Northern Metropolis Development Strategy. Over the next 15 years this major urban development is projected to become Hong Kong's primary growth engine, and at the same time aspires to showcase how a modern city should be designed to embrace sustainability and resilience.​
The strategy proposes to develop 300km² of land near Hong Kong's northern border with Shenzhen to cater for local population growth, economic growth, and meet existing housing needs. It will be home to the San Tin Technopole, Hong Kong's Innovation and Technology hub, which will also provide jobs in research and development, and advanced manufacturing activities. In addition to designing an environment for a high quality of life, plans include creating wetland conservation parks, thus ensuring the strategy integrates ecological development opportunities.
There is a significant opportunity now to engage a cross-section of stakeholders to formulate innovative policy and project ideas to realise the vision of the Northern Metropolis. This will allow for community engagement in the vision to ensure Hong Kong continues to flourish economically and socially, while fostering the city's integration into the Greater Bay Area.
The HKYLP is one such opportunity to engage in building the vision as participants will develop policy and project recommendations to enable the Northern Metropolis to become a liveable and resilient city. Beyond housing and infrastructure development, the cohort will be invited to also examine a range of other issues, which includes creating employment opportunities for citizens, balancing development with conservation, ensuring a high quality of life for its residents, recreation and community engagement in public spaces, and meeting Hong Kong's long term policy objectives such as its 2050 decarbonisation goals.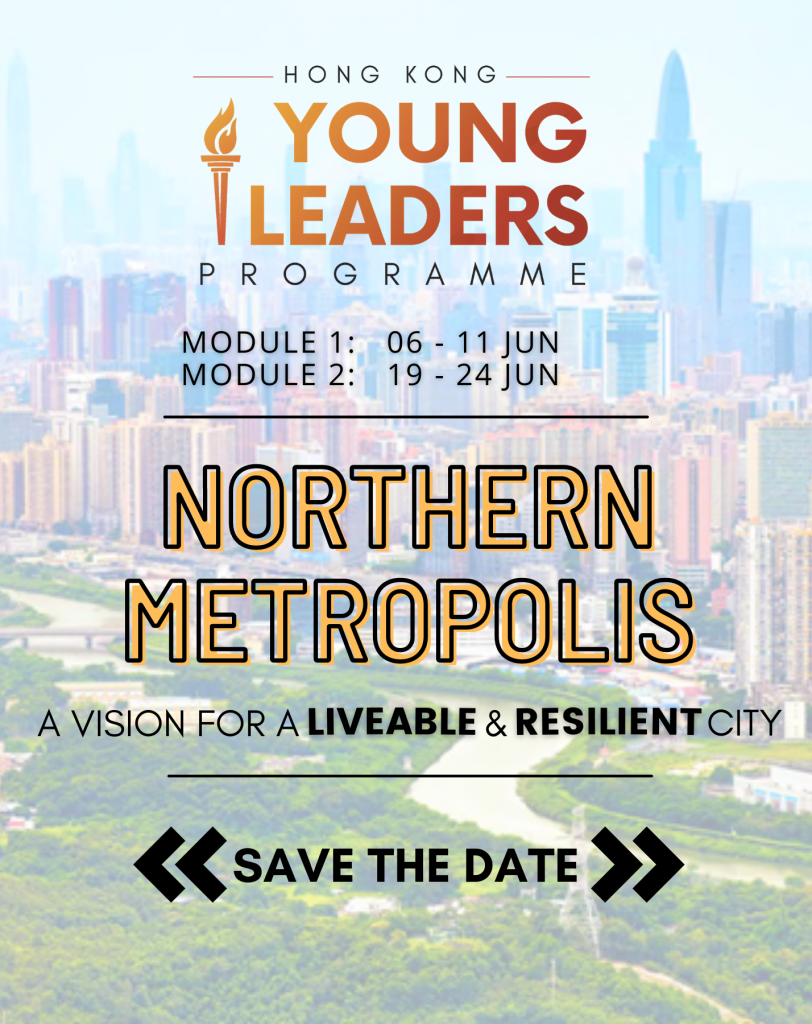 Our

Final Forum

As part of the Hong Kong Young Leaders Programme, participants from government, business, civil society and academia have come together to create policy proposals, in support of the Government's development of the Northern Metropolis, to drive the creation of equitable economic growth, improve the quality of life, and ensure societal resilience in the region.

Watch our Final Forum to learn more about fresh, new ideas that will enable inclusive housing, low carbon development, a robust I&T ecosystem, and eco-cultural tourism in the region!
Prefer to speak in person?
---