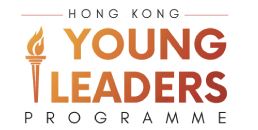 Reimagining Hong Kong.
Inspiring Young leaders
PROGRAMME SCHEDULE
Stay tuned for dates in 2022
PARTICIPANT PROFILE
HK Cohort
Average age: 28-35 years old
Average 5-10 years working experience
Common titles: Managers, Senior Managers, VPs, Head of Departments
Reimagining Hong Kong.

Inspiring Young Leaders.
The annual Hong Kong Young Leaders Programme (HKYLP) is a platform designed to bring young professionals together across sectors (government, business, and civil society) to develop solutions that address pressing social issues, from housing affordability to opportunities in the Greater Bay Area.
Participant
Learning

Journey

GIFT's proprietary curriculum, learning tools and high-touch facilitation keep participants engaged and excited from start to finish.
Prefer to speak in person?
---