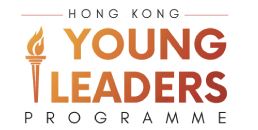 Reimagining Hong Kong.
Inspiring Young Leaders.
PROGRAMME SCHEDULE
Module One | 9–14 Oct 2023
Module Two | 29 Oct–3 Nov 2023
PARTICIPANT PROFILE
HK Cohort
Average age: 28-35 years old
Average 5-10 years working experience
Common titles: Managers, Senior Managers, VPs, Head of Departments
Reimagining

Hong Kong. Inspiring Young Leaders.

The Hong Kong Young Leaders Programme draws on GIFT's best-in-class experiential learning methodology refined over 70 programmes in Hong Kong and across Asia. It offers young professionals from the public, private and civil sector a ground-breaking platform to engage in cross-sectoral collaboration and to cultivate the mindset shifts and behaviours for leadership in the 21st century.

Dynamic classroom learning followed by a rigorous real-world project in Hong Kong allow participants to hone their personal effectiveness and problem-solving skills. It also cultivates fresh thinking and helps build resilience to face today's complex challenges.

'High-quality development' has been among the top priorities for the Central Government as expressed in the 14th Five-Year Plan and the 14th National People's Congress. Transitioning from a period of high-speed economic growth, China has emphasised that high-quality development – balanced, people-centric development that drives stability, equity, and vitality – is the key to meeting people's needs for a better life and to building a modernised, flourishing society.
However, the past few years have shone a light on the effect of overlooking the notion of 'quality' in Hong Kong's development model. Despite the city's position as a world-class international financial hub, Hong Kong people have been impacted by rising income inequality, soaring property prices, and increasing brain drain.
As Hong Kong strives to reach new levels of economic prosperity within China's "dual circulation" development strategy, pursuing high-quality development for the betterment of its people should also be a top priority for Hong Kong. This approach is not only integral in aligning with national strategy, but more importantly, it is essential to building a strong and flourishing society in Hong Kong.
Participants on this year's HKYLP will have the opportunity to define what high-quality development means for Hong Kong and to develop strategic policy recommendations that would advance the city's economic growth and integration into overall national development.
Prefer to speak in person?
---