| | |
| --- | --- |
| 01 | Bespoke solutions for management trainees up to the C-Suite |
| 02 | Designed to meet specific client objectives through classroom learning and/or experiential business projects |
| 03 | Experiential projects carefully selected and framed by our team, working with external partners or co-designed with clients to focus on internal challenges and opportunities |
CUSTOM LEADERSHIP
PROGRAMMES

OUTCOME-DRIVEN
FACILITATION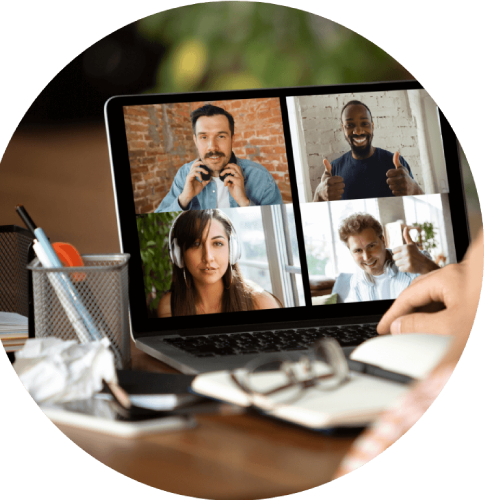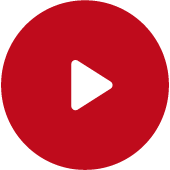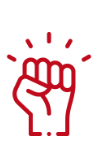 ---
Custom
Leadership

Programmes

Custom Online Programmes offer clients preferential access to the full range of GIFT's proprietary curriculum, leadership development tools and high-touch virtual facilitation.

Clients may specify course duration and structure, cohort size, key content areas and degree of engagement during and outside group webinar sessions.

Courses may include virtual project facilitation to produce strategic outcomes and test participants' teamwork and collaboration skills.

To optimise your investment of time and resources in developing top leadership talent, get in touch to learn more about these options and request a proposal.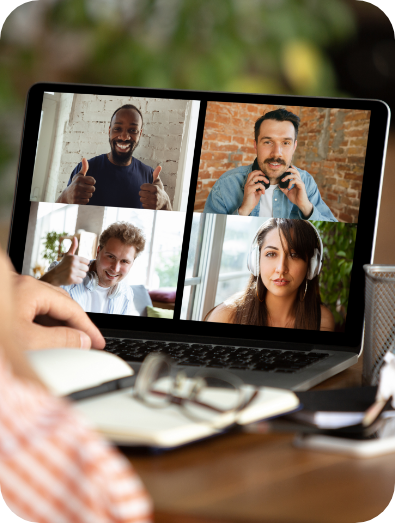 Candidate Profile
Next Generation
High Potential Talents
Executive & Boards
Core Themes
Drawn from Leadership Reset & ignite Asean curriculum
Industry & region-specific content upon request
Course Structure
Flexible structure, 4-12 weeks
Weekly or bi-weekly webinars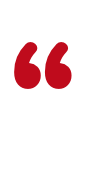 An extraordinarily well-structured and facilitated programme – an eye-opener, offering a global view on the complex topic of sustainability and a deeper understanding of the demands of leadership.
---
CARINA CHOW,
JARDINE MATHESON
Our Custom Programme Client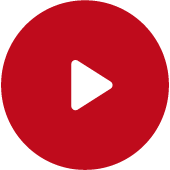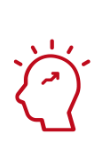 ---
Outcome
-Driven

Facilitation

Fatigue with consultants who overcharge and under-deliver. Lack of buy-in and support for outside solutions. The desire to engage key management and staff who are at the front line of execution. For these reasons and more, it pays to develop solutions from within, with expert facilitation.  

GIFT facilitators have decades of experience advising governments and global companies, designing and conducting tailored outcome-driven workshops, inclusive of all decision makers, not merely those sitting atop the hierarchy.

Our approach is laser focused on practical outcomes, free of jargon and unnecessary complexity. Honest, inclusive and unfettered by vested interests, facilitation cuts through the noise and goes straight to the core of the issues.
Within organisations, absence of clarity on corporate culture, shared goals and open communication can create a management team that lacks trust and is ineffective in achieving the organisation's collective goals. These barriers to team cohesion often require external facilitation to ask the hard questions and stimulate honest discussion.
GIFT's outcome driven facilitation methodology has helped organisations with:
Team integration
Consensus building
Building corporate culture
Operationalising new ideas
Track Record: GIFT facilitated a two-day workshop with one of the largest pharmaceutical companies to identify and resolve conflicts within the management team, come to a consensus on the mindset changes necessary to achieve the desired business outcomes and an action plan to support development of new behaviours.
The business environment is changing at a faster rate than ever before and organisations must continuously respond to remain competitive. Leaders must understand the impacts of the external environment on the business as well as critically examine current business models to ensure the relevance and sustainability of the organisation.
Corporate participants have been guided to:
Rethink current constraints
Interrogate existing products and services
Create new business ideas
Develop actionable plans
Track Record: Engagement for leading European chemical company to analyse challenges in key Asian market and outline new business opportunities to be shared with senior leadership.
In order for leadership teams to effectively drive the business, manage change and motivate its people, they must be aligned on the leadership traits they wish to embody as a team, be able to articulate them to the organisation and lead by example.
This requires gaining awareness of existing shortcomings as individuals and as a team and redefining leadership as they know it. GIFT has worked with clients to:
Map Leadership Gaps
Build Leadership Pillars
Customise Purposeful Leadership Goals
Instill High Performance Culture
Track Record: Workshop series for Central Bank of a Southeast Asian country to create leadership pillars and cascade them through the organisation with implementable action plans.
Sustainability can no longer be CSR, ESG or PR-led. Instead it must be understood and integrated into the core of the business model. The gap between awareness on climate and sustainability issues and global inaction is growing and companies can no longer remain reactive and assume that doing the minimum will be accepted.
GIFT's expert facilitation has advised leadership to:
Understand what sustainability really means
Formulate clear positions on approach
Identify new opportunities
Build organisational competencies
Track Record: Customised workshop for a multinational food and drinks company to facilitate the leadership team to define the vision for sustainability and identify new business models to support the vision.
Shortlist
Ten "Challenges" (sectors, market/customer segments) shortlisted by GIFT and clients ahead of time and shared in a pre-workshop questionnaire
Questionnaire
Participants share their views on current opportunities and challenges and vote for their top five challenges to guide ideation during the workshop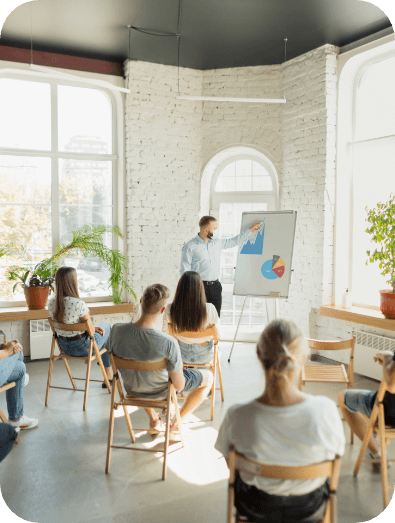 | | |
| --- | --- |
| Brainstorming | In teams, participants brainstorm one "Traditional" business idea, one "Adjacent" and one "Radical" linked to the challenges |
| Pitching | These early stage ideas are pitched to the group for discussion and critique The cohort votes for the best idea from each team for further development |
---
TRADITIONAL
Building on current strengths and areas of focus
ADJACENT
Leveraging resources from one business to build advantages in another
RADICAL
Disruptive, boundary breaking thinking unhindered by the status quo and BAU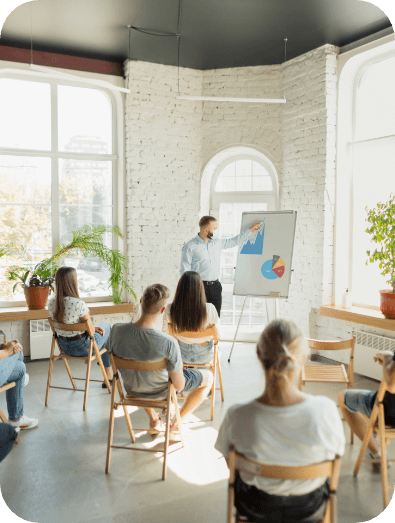 | | |
| --- | --- |
| Output Production | With guidance from facilitators, teams build out their ideas into robust business proposals and present them to the wider group |
| Going Forward | As part of next steps teams will also present a timeline with ownership of immediate actions Following the workshop taskforces may be given one month to conduct further due diligence in before submission of formal proposals to senior management for review and final approval |
---
Problem Statement
Competition Key
Support Business
Opportunity Size
Partners Policy
Model Next Steps
GIFT workshops are designed to engage participants prior to convening in person, facilitate the production of valuable, original outcomes and define and agree the next steps and commitments to action for the team to take forward.