Dismantling Global White Privilege:
Equity for a Post-Western World
White privilege damages and distorts societies around the world, not just in the United States. This book exposes its pervasive global reach and creates a new space for discourse on worldwide racial equality.
In mid-2020, during the protests in the United States after the murder of George Floyd, over one hundred other countries held solidarity protests. These demonstrations often decried racial injustice and structural discrimination in their own societies. But no books have been written for a general audience describing the insidious role of white supremacy around the world.
Chandran Nair argues that white privilege is the best way to understand how oppression and dominance by Western cultures operates. Touching on history, business, environment, entertainment, media fashion, education, and more, he analyzes how it has shaped, repressed, and destroyed local cultures to seek and preserve white economic power.
Nair identifies white privilege as the driving force behind globalization, being constantly upheld and reproduced by a global superstructure that perpetuates widespread white economic and military dominance. This book provides a middle ground between brief media mentions and the dense rhetoric of racial politics so readers can develop a new worldview around dismantling white privilege at the global scale.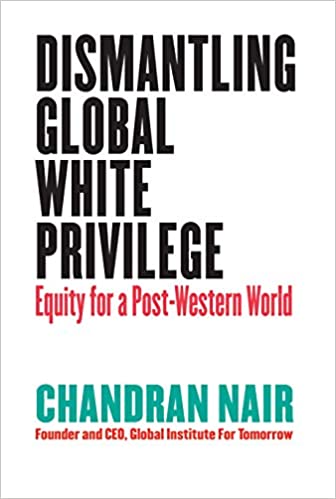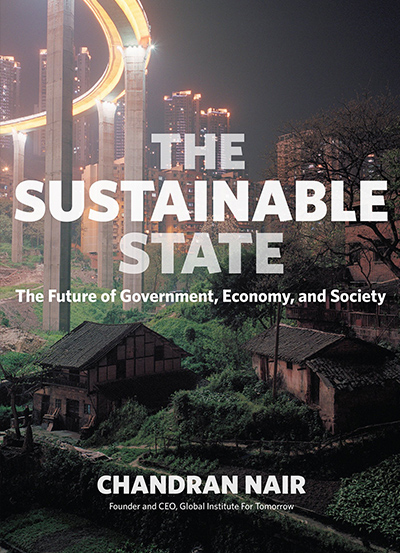 The

Sustainable State

When it comes to sustainability, the developing world (unlike mature economies) faces a dilemma. Both advanced and developing economies need to become much more sustainable given the challenges of the 21st Century (e.g. peak population, climate change, increasingly scarce resources, and so on). However, the developing world has yet to achieve a basic standard of living for all its people. The development models available to them (based off a Western experience) all rely on the overuse of resources and over-consumption, but these options will no longer be appropriate in a more resource constrained world. When it comes to sustainable development, developing countries need to achieve both sustainability and development. But under current models, developing countries can only achieve either sustainability or development.

It is strong state governance, with its legitimacy, accountability and authority, that is the foundation upon which strong global and local governance is built, and it is the only viable pathway to sustainability for the developing world. What is necessary is a "sustaining state": one which preserves public and common goods to ensure that all citizens receive the basic "rights of life" through the equal and fair access of resources.

A strong state is the best vehicle for governance if the developing world is to achieve a universal basic standard of living without dooming the planet. This strong state will have an active and consistent government presence in the economy to resolve the system-wide market failure that encourages overconsumption, and will directly act to provide basic needs to a wide population.
Consumptionomics
In his book Consumptionomics, Chandran Nair advocates that the Western model of consumption-led economic growth cannot be replicated in Asia, that current and future leaders must find alternatives to safeguard our future. He argues that resource constraints will require a realignment of economic policy in order to avoid catastrophic outcomes arising from the relentless promotion of a consumption-led growth model in the world's most populous regions. He calls for curbs on some forms of consumption and for resources to be re-priced to reflect the true costs to society. Mr. Nair offers a new paradigm for governments, business leaders and academics to consider.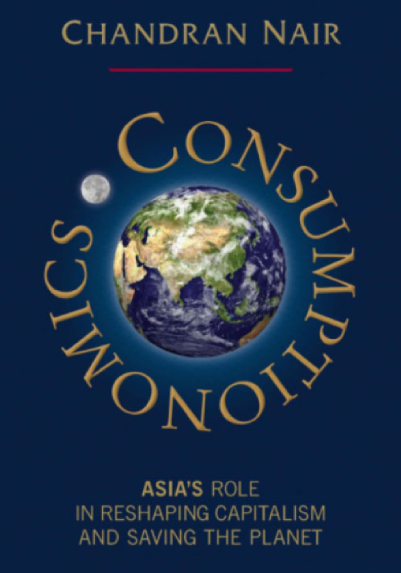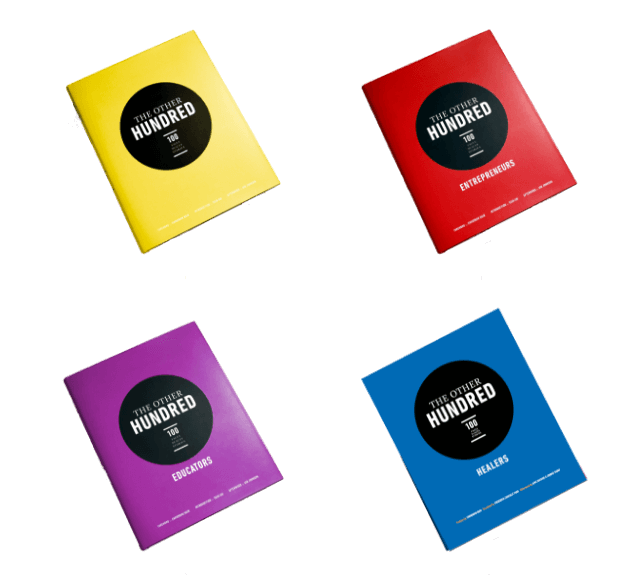 The Other Hundred Series
The Other Hundred is a worldwide initiative by GIFT that provides a better understanding of the people who make up our world and the lives they lead.
Through a series of 100 photo-stories drawn from photographers across the world, each edition of The Other Hundred moves beyond stereotypes to challenge conventional wisdom and introduce readers to the vast majority of people, ideas, places and cultures that are overlooked by most major media.
Learning Places : The GIFT Report
Learning Places: The GIFT Report discusses prosperity, people and progress—free of mainstream trends, conventional wisdom and comforting themes. It goes beyond a mere collection of case studies by drawing upon our boots-on-the-ground knowledge of markets, new business models, untapped customers and environmental constraints.
Volume 1

---

Community-based sports facilities on underutilised land in Hong Kong
Branded agricultural products from smallholder farmers in Iran
Growth prospects for small and medium-sized enterprises in Myanmar
Tech-enabled emergency response services in India's most literate state, Kerala
Commercial solutions to driving increased hygiene and public health in Vietnam

Volume 2

---

Revitalising rural villages in ultra-urban Hong Kong
Spreading access to incremental housing finance for rural families in Tamil Nadu
Selling affordable health products to migrant factory workers in Vietnam
Developing community sports facilities in Kuala Lumpur
Building better links between Chinese smallholder farmers and nearby communities
Growing an entirely new coconut industry in Cambodia