Why Us
Our insights, content and people set us apart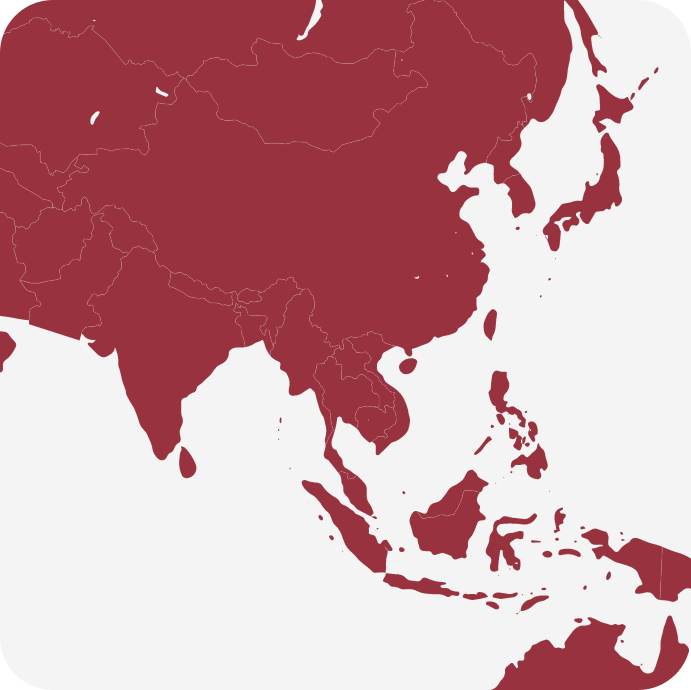 OUR INSIGHTS
Our Frontline Insights
Span The Continent
From Iran to Japan, Mongolia to Indonesia, we've worked on dozens of business, policy and leadership challenges across a broad spectrum of sectors and industries.
We've facilitated collaboration between a European juice giant and a Chinese smallholder farming cooperative, promoted inclusive fintech to bank Myanmar's unbanked, and developed strategies to provide appropriate healthcare technology in India and Vietnam.
A deep appreciation for local context and cultures, and an extensive network of regional relationships help us foster impactful, sustainable solutions for our clients and partners.
OUR CONTENT
Our Ideas Are Our Ideas
Thought provoking and practical, GIFT's original content covers leadership learning, business models for the future, and our vision for redesigning society.
Our proprietary curriculum and learning methodology have been presented to the United Nations as an innovation in leadership development.
We write books, reports, and articles that are published and presented globally, and our library of sustainability driven business models uncover exciting opportunities to address some of the world's most salient challenges.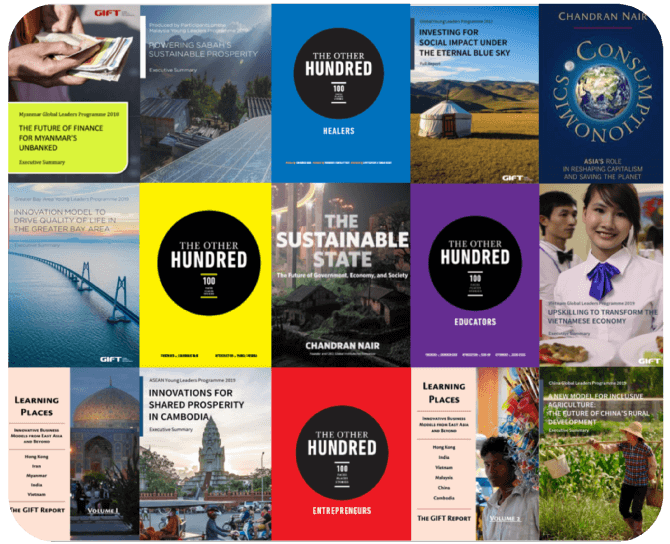 OUR PEOPLE
We Practice What We Preach
Our vibrant global team, led by Founder and CEO Chandran Nair, has diverse backgrounds, experience, and interdisciplinary skill sets. We embody our ethos to ensure everything we deliver pushes the boundaries and exceeds expectations.
GIFT's world-class project research, design and management are all conducted in-house, with a leadership team involved at every step, from ideation to facilitation.
Our team and insights are enriched by an unrivalled global network including CEOs and scientists, policy makers and entrepreneurs, NGO leaders and social activists.