Now Everyone Prospers (NEP):
The Best of Both Worlds
What's next for Malaysia?
In the last decade, Malaysia has experienced major volatility, Between the pandemic, floods displacing tens of thousands of people, continuing reports of corruption, political turmoil. and rising income inequality.
There is clearly need for change. The "business as usual" pre-pandemic approach will no longer suffice for Malaysia as it navigates the challenges of the 21st century – and herein lies a rare opportunity for real change in the country. A new narrative is needed.
Now is the time to ask: What is the Malaysia its citizens want in 30 years?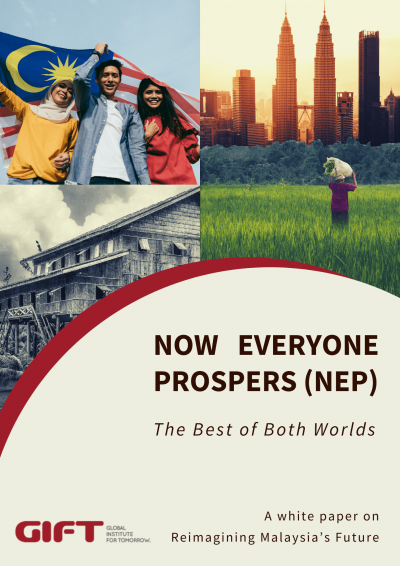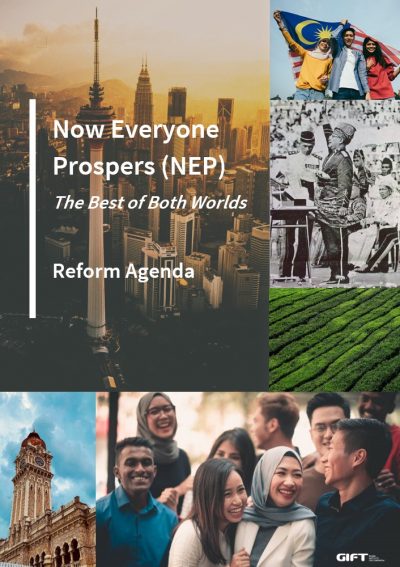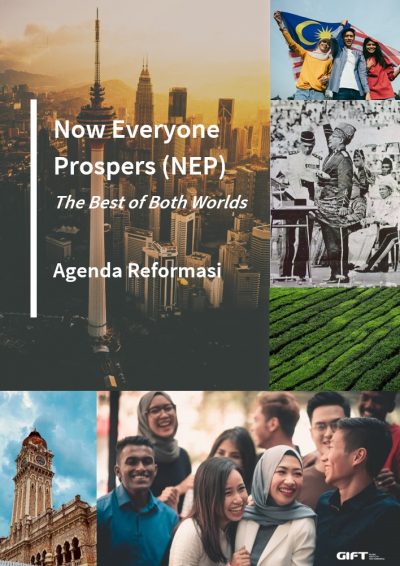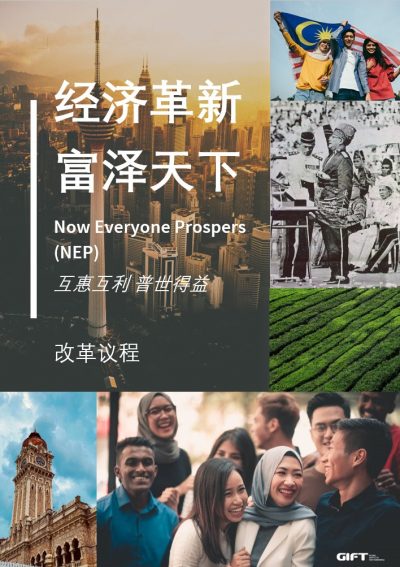 Short Survey
Voice your opinion on how Malayisa can improve! Share your thoughts with us through a quick survey.
Buy a Copy
Interested in buying a copy of the report? Fill in the form and we will be in touch.
Sponsor the Project
Sponsor the report's production in any way you would like towards furthering a new narrative in Malaysia.