Now Everyone Prospers (NEP):
The Best of Both Worlds
What's next for Malaysia?
Malaysia has been experiencing shifts for years, and the pandemic has helped to shine a light on areas that need to be urgently addressed. The "business as usual" pre-pandemic approach will no longer suffice for Malaysia as it navigates the challenges of the 21st century – and herein lies a rare opportunity for real change in the country.
Now is the time to ask: What kind of Malaysia do we want in 30 years?

Reshaping Malaysia's Economic Fundamentals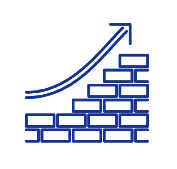 Transitioning away from perpetual economic growth based on unsustainable consumption and debt, enabled by under-pricing resources and externalising true costs onto society and the environment. Instead, fostering long-term economic health through practically revaluing capital variants that serve to build a society with a high quality of life measured by its wellness and health.
Building National Self-Sufficiency and Economic Hybridity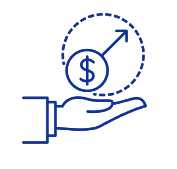 Moving away from exporting Malaysia's resources (food, water, minerals, oil) and importing resulting deficiencies at high-cost. Maintaining international competitiveness while nurturing domestic markets through intra-national consumption and production – a hybrid approach – that provides for Malaysian citizens in innovative ways for food supply, healthcare, and more.
Calling Time on Rent-Seeking: Creating Shared Wellbeing for All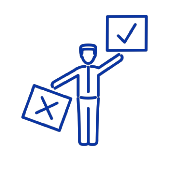 Procedural elimination of rent-seeking models that lead to patronage, corruption, and wastage in the economy. Reinvigorating the goal of government as to provide means for gainful employment (both formal and informal) and quality of life improvements for all – regardless of race, class, gender, or religious alignment.
GLC and GLIC Reform: From the Ashes of Business-as-Usual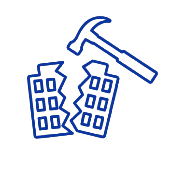 Altering the role of GLCs by giving them clear mandates that include socioeconomic objectives for the betterment of Malaysian citizens. Transforming the role of financial institutions to better enable them to fulfil their original role as economic intermediaries.
Malaysia must transform, but what is required is a new vision for Malaysia, one with realigned economic foundations and reinvigorated social values that are rooted in the shared prosperity for all Malaysians.
Short Survey
Voice your opinion! Share your thoughts with us through a quick survey and get notified when the report is released!
Buy The Book
Interested to buy a copy of the report when it's published? Fill up the form and we will keep you posted!
Sponsor the Project
Sponsor the production of this report in any amount you like. This fund will go towards research and cost of printing the report. Get in touch with our project manager, Vidya for details : vsubramaniam@global-inst.com