Understanding Global Shifts & The Rise Of Asia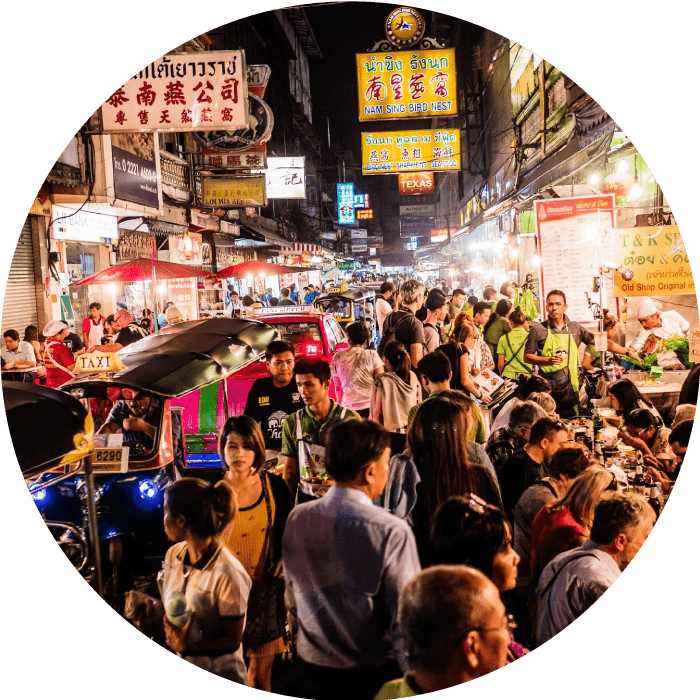 Over
view
Asia is the global economy's engine of growth, with an expected population of 6 billion in 2050. There will be more difficult questions as the world is confronted by the turbulence of the shift of power from the West to East – the defining shift of our times. The resulting tension will define all aspects of a post-Western world and thus global geo-politics in the 21st century.
Business leaders must be well prepared and cannot afford to walk into this future poorly informed or stuck in old narratives. Navigating these changes is critical. Yet for those not based in the region there are few reliable resources, given the limitations of mainstream global media, with its biases, the dominance of Western-led strategic awareness, and racial and religious stereotyping of the region.
Drawing upon our unparalleled experience and access across Asia, GIFT is well positioned to provide and facilitate the gaining of deep insights into the rise of Asia, the shifting economic landscape, contemporary challenges, and drivers of change in the region.
OUR EXPERIENCE IN ASIA
GIFT's Extensive Experience in Asia since 20
04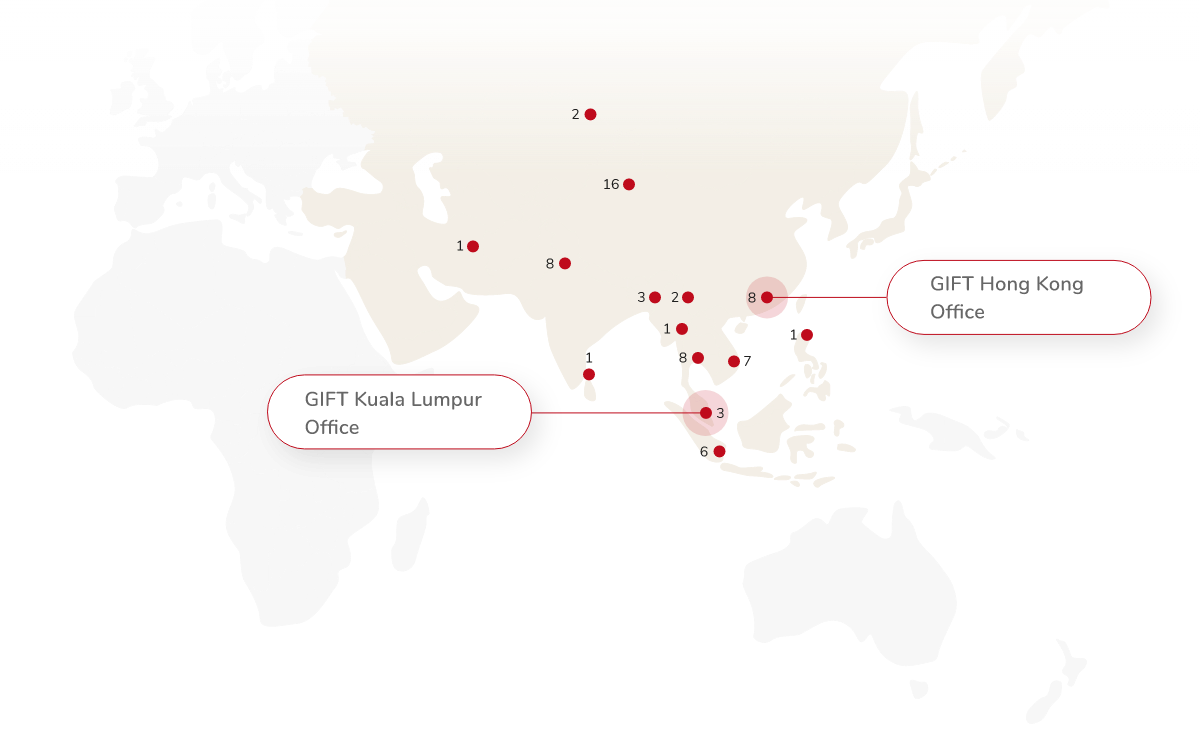 FRONTLINE INSIGHTS
Having worked on hundreds of projects across 15 countries in Asia, GIFT has gained frontline insights into Asia's socio-economic landscape, unique markets, contemporary challenges and the drivers of change facing the region.
VAST NETWORK OF LEADERS AND EXPERTS
GIFT has established a vast network of leaders and experts from business, government, and civil society across numerous industries, providing unprecedented access to information and insights on the ground.
PEOPLE-TO-PEOPLE COOPERATION AND DISCOURSE
GIFT facilitates people-to-people cooperation and discourse, convening leaders, community groups and young people from around the world and across government, business and civil society to dialogue and understand Asia while deepening ties and collaboration.
How We Can He
lp
GIFT provides critical perspectives on Asia that helps clients to:
Appreciate the geopolitical and socio-economic shifts taking place in Asia and the rise of the post-Western World.
Obtain unique insights on the region and identify opportunities across Asian markets.
Develop comprehensive and strategic awareness of regional trends and challenges in order to adapt or reshape business models, products and services to Asian markets.
Build the right teams for an Asian context.
Empower management and teams to navigate the diverse socio-cultural dynamics to engage effectively with stakeholders and businesses in Asia.
Embolden management and key staff with a sense of purpose through aligning business objectives with societal value creation in the Asia region.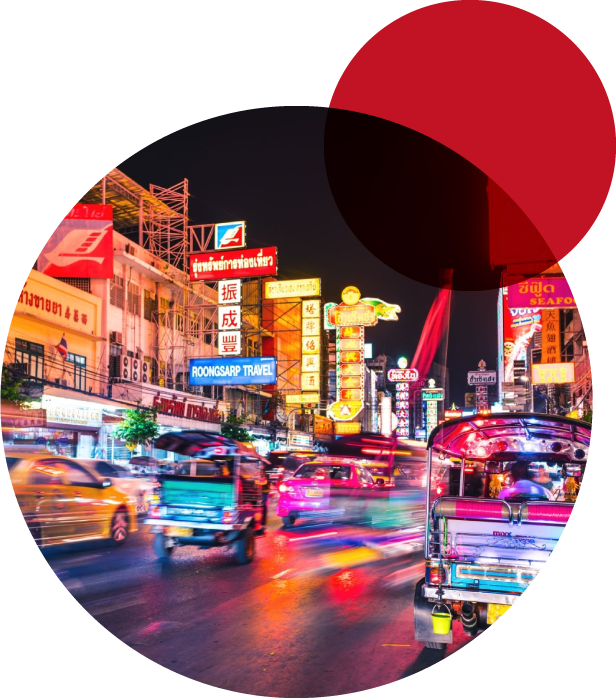 The Clients We Serve Include
The Clients We Serve Include

ASIAN COMPANIES
with a presence across the region

COMPANIES
seeking to develop a presence in Asia

GLOBAL MNCS
headquartered in North America/Europe/Australia with a presence in Asia

GOVERNMENTS
seeking to better understand countries/markets/sectors/public sentiment in the region
Our Servi
ces
GIFT provides insights to help organisations navigate Asia's economic and identify opportunities
By 2050, Asia is expected to double its share of global gross domestic product to 52%, with per capita GDP and incomes similar to that of Europe today. While the region presents significant opportunities for business, it must also tackle many policy, institutional and governance challenges.
GIFT provides insights to help organisations navigate Asia's complex and diverse economic, social, cultural and political landscape and identify opportunities for trade and cooperation, business development and sustainable product and service innovation suited for local contexts.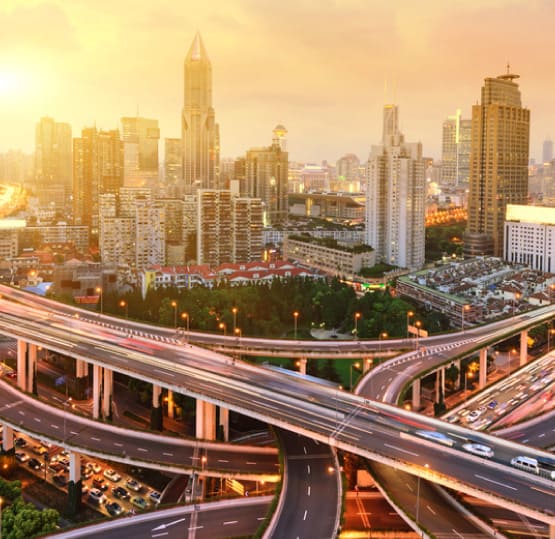 SERVICE
Regional Insights
Through lectures and facilitated workshops, GIFT provides companies and governments with the building blocks to understand Asia at the regional and country level. Insights are provided into key macro-trends, societal challenges, market needs, and areas of opportunity and risk in order to support strategic decision making.
---
Areas Of Expertise
Rise of Asia, and its relationship with the West
China, and its impact across the region, including in decarbonisation efforts, trade, innovation and technology, security, geo-politics, etc
ASEAN, the political and economic union of ten Southeast Asian states, including the world's most populous Muslim country.
Greater Bay Area (GBA), an integrated economic zone including Hong Kong, Macau and nine cities in Guangdong Province, accounting for 12% of China's GDP and 5% of its population, and hosts some of the most innovative and technologically advanced companies in the world.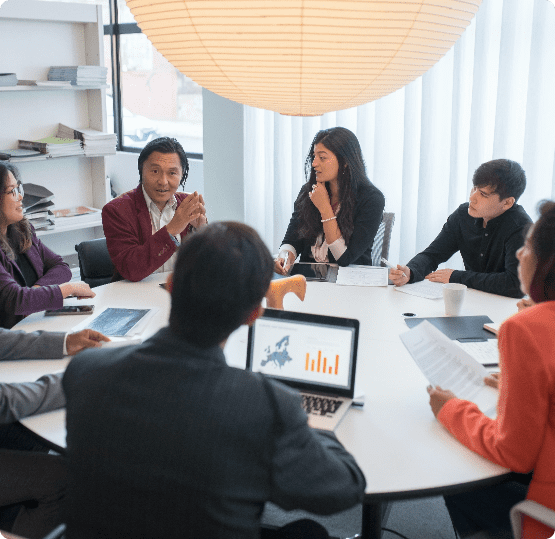 Areas Of Support:
Enter the Asian market
Expand presence in existing markets in Asia
Develop products and services for an Asian market
Build leadership capacity in Asia
Strengthen cooperation between Asia & other regions
Enhance cross-cultural understanding and capabilities