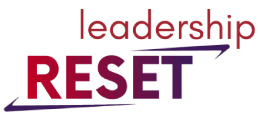 Shaping The Future We Want
PROGRAMME SCHEDULE
2022 Q1 intake: 16 Mar – 18 May
2022 Q3/4 intake: 7 Sep – 9 Nov
PARTICIPANT COHORT
Global cohort
Suitable for mid to senior level executives from all sectors and industries
Average of 15-20 years of experience
Shaping The Future
We Want.
The world is in uncharted waters. Senior leaders must confront hard truths and prepare for the next 'shock'.
Reset provides a roadmap to help come to grips with new realities and uncover answers to salient questions like: What does the future hold? How do we reset? and What do our stakeholders expect of us?
Watch a clip of a key concept from the Leadership Reset explaining "Insured Resilience"
Watch a clip of our Leadership Reset Faciltator, Chandran Nair, discussing the mindset shift needed for a post-Covid world
Learning Journey
and

Core Curriculum

GIFT's proprietary curriculum, learning tools and high-touch facilitation keep participants engaged and excited from start to finish.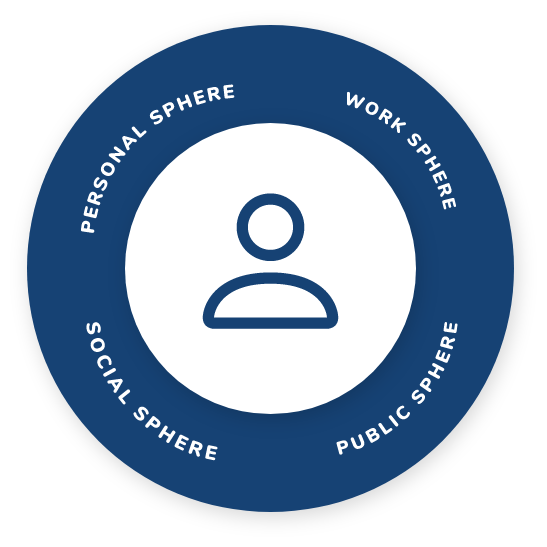 PERSONAL ASPIRATION


Corporate mission


Team welfare


Mentoring next generation


PROFESSIONAL OWNERSHIP


Standard of living


Individual ambition


Family wellbeing


IMPACTING COMMUNITY


Serving wider community


Creating spaces for discussion


Organizing for local change


LEADING CHANGE


Broader social reform


Global issues


Building a better society


INDUSTRIAL REVOLUTION 4.0 OR INSURED RESILIENCE 1.0?
Rather than relying on technology as a cure-all, ensure that civilisations have the resilience to sustain prosperity for all
Ensuring basic needs are met (food, healthcare, housing, etc).
Supporting local industries and consumption - self sufficiency as pillar of national economic policy.
A diversified economy to support employment and gainful work, social protections built in.
Reducing reliance on fossil fuels.
More effective global governance on managing global welfare.
Managing the commons - preservation of eco-systems services.
Shared leadership between major economic powers.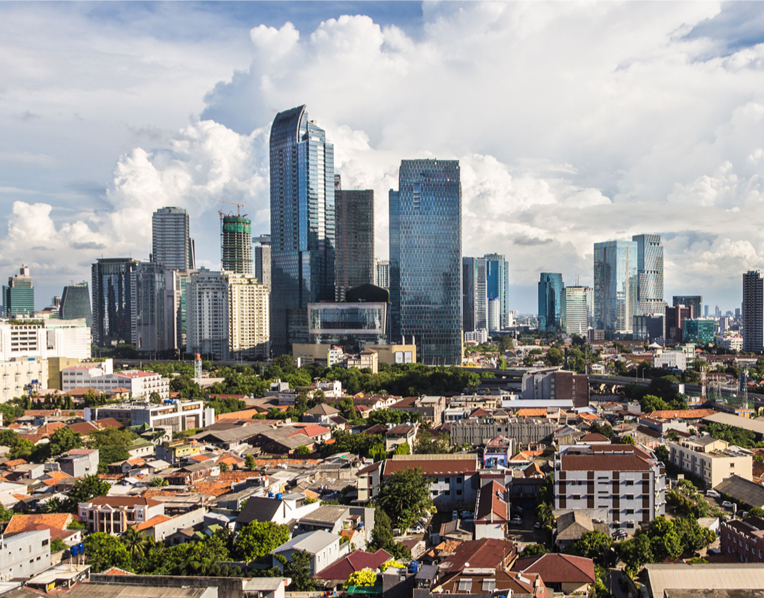 An opportunity to build a better, more resilient global system
MANAGING EXTERNALITIES IS KEY TO THE FUTURE OF HUMANITY
Out of the nine planetary boundaries, four already breached by human activity. The quality of human life in a crowded planet will be a function of managing externalities. Learn about the difficult choices ahead: nature of growth, trade-offs, complex questions.
The 9 Planetary Boundaries
To keep Earth hospitable, we need to live within 9 specific limits.
BOUNDARY
Atmospheric concentrations of carbon dioxide at no more than 350ppm
WHERE WE ARE TODAY
Carbon dioxide levels are at 400ppm and climbing
2
Lost biodiversity as species become extinct
BOUNDARY
Maintain 90% of biodiversity
WHERE WE ARE TODAY
Biodiversity has dropped to 84% in parts of the world such as Africa
3
The addition of phosphorus, nitrogen (and other elements) to the world's creeps and ecosystems
BOUNDARY
Worldwide use per year of about 11 teregrams(Tg) of phosphorus and 62 Tg of nitrogen
WHERE WE ARE TODAY
Up to about 22 Tg per year of phosphorus and 150 Tg of nitrogen
4
Deforestation and other land use changes
BOUNDARY
Maintain 75% of the planet's original forests
WHERE WE ARE TODAY
Down to 62%
5
Emission of aerosols (microscopic particles) into the atmosphere that affect climate and living organisms
BOUNDARY
Global boundary unknown, but regional effects (such as on the South Asian Monsoon) occur when Aerosol Optical Depth (AOD) is more than 0.25
WHERE WE ARE TODAY
Up to 0.30 AOD over South Asian, but probably well inside (or below) the boundary over most of the globe
6
Stratospheric ozone depletion
BOUNDARY
Less than 5% below pre-industrial level of about 290 Dobson Units (DU)
WHERE WE ARE TODAY
Still safely inside the boundary except over the Antartica during spring, when levels drop to 200 DU
BOUNDARY
When the oceans become acidic enough that the minerals sea creatures need to make shells, such as aragonite, begin to dissolve
WHERE WE ARE TODAY
Sill within the boundary, which won't be crossed if we can stay within the climate boundary of 350ppm of CO2 in the atmosphere
BOUNDARY
Can use up to 4000km of freshwater a year
WHERE WE ARE TODAY
We use around 2600km of freshwater per year
9
Dumping of organic pollutants, radioactive materials, nanomaterials, micro-plastics, and other novel or man made substances into the world's environment
WHERE WE ARE TODAY
Unknown
Prefer to speak in person?
---
Understanding
Externalities
The Leadership Reset content was rich, thought provoking and relevant to our work. The GIFT team ensures maximum benefit for everyone, despite the virtual environment.

The Leadership Reset was truly a life-impacting course and came at the right time for me. My perspective has been enriched and the lenses through which I view my role as a business leader have been reset.

The programme offers refreshing perspectives about shifts in influence from the west to Asia. Set in a diverse multi-cultural learning environment, I have benefited and been enriched with a deeper understanding of the dynamic relationships between business, society and the state.

An extraordinarily well-structured and facilitated programme. It has been an eye-opener to learn the global overview on all areas related to the complex topic of sustainability, while at the same time gain a deeper understanding of what leadership needs to be.